Greetings and salutations Shifties!
We've had a busy, busy week with news from the floor of IAA Mobility here in Germany, with plenty of concept cars on show, as well as new rooms of bikes and micromobility galore.
We're particularly big fans of the open-air test circuit to try out different bikes.
It's a necessary pivot by IAA, as fewer members of the public walk the showroom floor. The way people buy cars is changing, does the way we mass market them also need an update?
This week we also saw Hyundai put their name and reputation behind a mighty push to move the mass hydrogen movement forward by 2040.
We also explore insurance for space travelers, changes to airport design, and take a look at the history of the CitiCar.
Strap yourself in, check your mirrors, and get ready to roll.
Throwback to the legendary 1970s electric CitiCar
The background:
Bob Beaumont was a car salesman and founder of Sebring-Vanguard. He started working on an electric car in the 1960s.
Sold for $3000 in the 1970's, the EVs were cheaper than the average gas-powered cars at the time.
Between 1974 and 1977, about 2,600 CitiCars were produced, making Sebring-Vanguard the sixth bigger auto manufacturer in the US behind GM, Ford, Chrysler, AMC, and Checker Motors Corporation.
After the resolution of the Iranian oil crisis, the company unfortunately went bankrupt and the cars were sold to another maker.
However, the CitiCar is still an impressive electric automobile, especially considering the limited technology available during its time.
What's happening:
Both the CitiCar and today's EV growth explosion have been prompted by serious crises, the most recent being the global climate crisis. They show how sociopolitical trends can drive vehicle innovation forward.
A quick take:
We celebrate World EV Day by going back to the future with the electric CitiCar, an electric vehicle years ahead of its time.
Want to know more? Read the full story here.
This week's top stories
HYDROGENUNDI?! Hyundai's commercial vehicles will all be hydrogen-powered by 2030
Hyundai went all out this week with the launch of its Hydrogen Vision 2040 at an online event called Hydrogen Wave.
The company aims to become the first automaker to apply fuel cell systems to all commercial vehicle models by 2028.
Hyundai showcased one of its most exciting combination products in decades ⁠— the Trailor Drone. This autonomous hydrogen truck can be combined with Fuel Cell e-Bogies to facilitate different use cases, including modular shape-shifting and platooning.
Ultimately, the event showed the way forward for a hydrogen-powered future with Hyundai head of the pack.
Carsplainer

Here's how to calculate the cost of driving an EV per km (or mile)
Ever wondered how much it costs to drive an EV per kilometer?
The maths of EV charging can confuse those of us who don't carry around calculators and still use our fingers to count occasionally.
But no stress ⁠— we've got the answer.
EVs measure energy efficiency in a few different ways, and those measurements affect how we calculate how much it costs to drive one kilometer or one mile.
There are two main measurements:
1. kWh per 100 kilometers.
2. Kilometers per kWh.
If your car measures energy consumption in kWh per 100 km, you want the kWh figure displayed on your car's dashboard to be as low as you can get it!
However, if your EV measures efficiency in kilometers per kWh, you want the kilometer figure to be as big as possible. In this case, kWh is a constant, so you want to maximize how far you go on every single kWh of power.
Want more more info? Read this handy guide to get the low down.
Stuff you need to know about
| | |
| --- | --- |
| 🚙 | Will tester programs stop the public's fear of autonomous cars? (SHIFT) |
| 📱 | Why IAA's expansion to micromobility is necessary (SHIFT) |
| 🚀 | You can book travel insurance for your next trip to space (SHIFT) |
Sponsored by TNW
TNW Conference is back in person!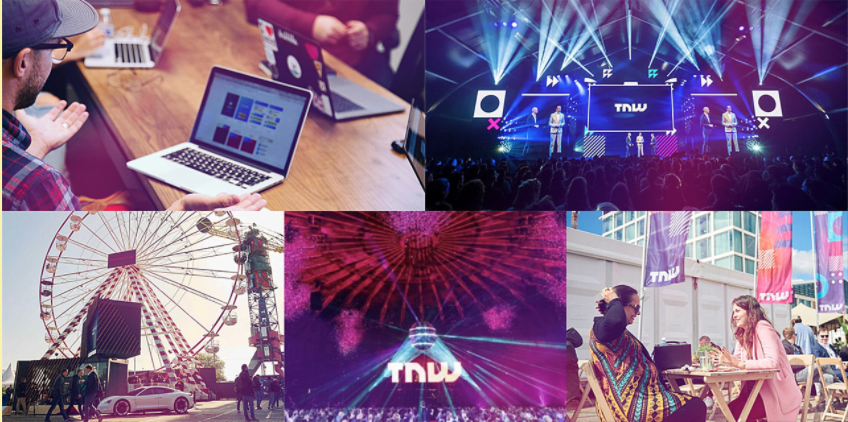 TNW Conference is returning to Amsterdam AND the world wide web on September 30 and October 1. Join us in-person or online at Europe's leading tech festival, for two days of business, knowledge sharing sessions, TNW surprises, and a whole lot of fun.
Even better: SHIFT will get its own track dedicated to mobility tech. Expect speakers from brands like BlaBlaCar, Ford Motor Company, Lucid Motors, and Cabify, and lots of amazing content.
Tickets are currently up to 60% off and going fast! Snag yourself a deal and reserve your ticket today!
What we're reading
| | |
| --- | --- |
| ✈️ | Love the idea of quiet airport design (NY Times ) |
| 🚎 | Cheaper micromobility in lieu of parking: Hell, yes! (City Lab) |
| 🚲 | Keystone cops on bikes (Streetsblog) |
Something for the weekend
EV uptake is coming meaning the pressure is on for the grid.
While the UK's national energy provider has assured consumers that there is "definitely enough energy" to facilitate mass EV adoption, the problem lies in sustainably and cheaply supplying cars with power.
UK local networks were not designed to charge millions of cars with energy simultaneously and, as we move towards a zero-carbon electricity system with variable wind and solar generation, the energy may not be there when we need it most.
Using our cars to help balance our grid will likely be cheaper than energy storage alternatives since we already have some of the infrastructure we need.
But to make this happen, car manufacturers, network operators, and energy suppliers – and the UK government – must coordinate to put the right chargers in the right places at the right time.
Take a read to find out more.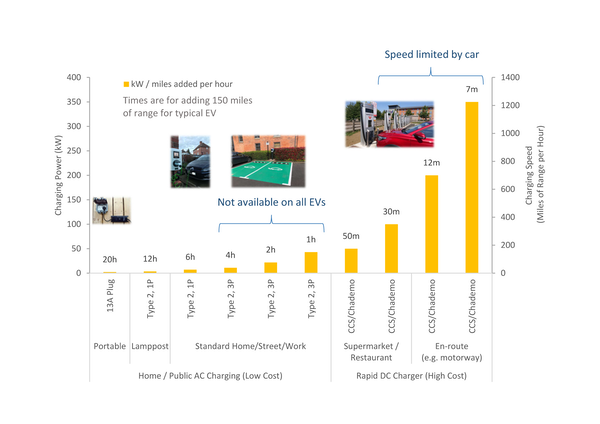 Another Friday is drawing to an end and it's time to get on our respective skates, scooters, trams, and bikes, and travel into the weekend!
Forever yours in moving forward, Cate.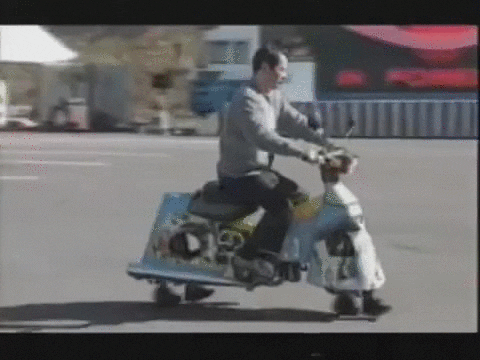 Any good?
How was today's newsletter? Amazing? Awful?! Help us make it better by sharing your brutally honest emoji feedback 👇
Feedback
What do you think to the SHIFT newsletter? Love it? Tell your friends! Got something else you want to say? Email us at shift@thenextweb.com with any complaints or compliments.
TNW
Burgerweeshuispad 101, 1076ER
Amsterdam The Netherlands


From Amsterdam with